About Dr. Black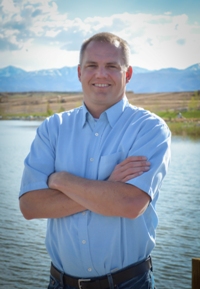 My name is Dr. Romney Black and I love being a dentist.
I have been practicing dentistry for eleven years and have enjoyed it from the beginning. I was born and raised here in Salt Lake City, went to Highland High School and the University of Utah. I knew at an early age that I wanted to be involved in health care and to serve others, so dentistry was a perfect fit.
I graduated from Case Western Reserve University, School of Dentistry in 2002 and moved back to Salt Lake and bought a dental practice. Several years later I had the opportunity to merge with another practice and I enjoy seeing all of those patients as well. Dentistry is a wonderful profession and gives me the chance to help others and improve their dental health.
I have a wonderful wife and four great kids. My wife, Ali, is a professional triathlete, PTA president, and carpool driver for all of our kid's activities. I have three girls and one boy, ages 12, 11, 8, and 6. We all enjoy spending time in the outdoors, sports, and vacationing together. Some of my hobbies include; golf, tennis, triathlon, hiking, and most of all spending time with my family.